MAT volunteer, Roger Burns, discusses a fascinating First World War sailor's cribbage board recovered from naval wreck, HMS Boxer, and indicates how sailors might spend their off-duty moments.
HMS Boxer was one of Britain's earliest "Ardent" Class Torpedo Boat Destroyers, built in 1894 at Chiswick. It was the oldest serving destroyer in the Royal Navy when lost on 8 February 1918 just off the eastern coast of the Isle of Wight in Sandown Bay following two collisions. Boxer's archaeological remains, which lie at around 20m deep, were recorded by MAT as part of the Forgotten Wrecks of the First World War project, however, this wreck is a popular dive site and has been enjoyed by many Solent divers. One of the earliest divers on the site was Martin Woodward, owner of the collection at the museum, who recovered a number of artefacts that are now on display.
One of the artefacts recovered is a personal, off-duty item – a sailor's cribbage board. The board and base are made of brass and appear to be homemade. The game of cribbage, a card game traditionally for two players, can be quite subtle and there are several variations. Although simple in principle, there is a certain amount of luck, as in most card games, combined with strategy to give a variety of plays – ideal for sailors looking for a way to amuse themselves and socialise between shifts. Why not have a go at playing the game yourself? Useful guides on gameplay can be found here and here.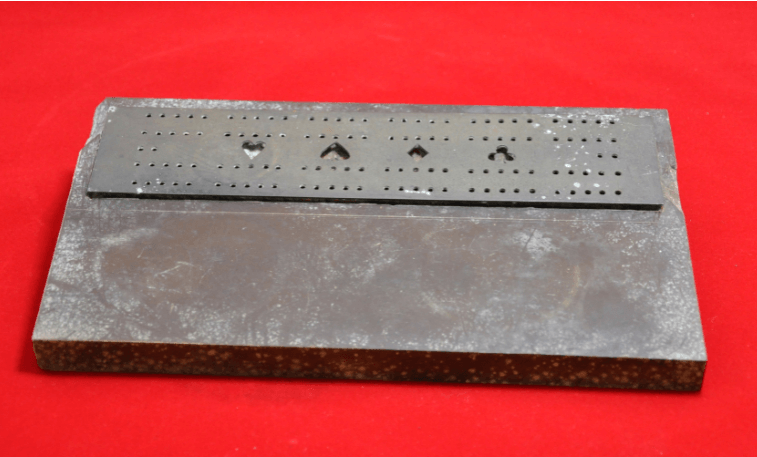 Watch Martin Woodward discuss the sailor's cribbage board and personal items recovered from shipwrecks in this video.
Sailors, particularly on longer voyages than HMS Boxer would have been on in 1918, historically took their own possessions on board for off-duty entertainment or made their own entertainment. Examples of this include: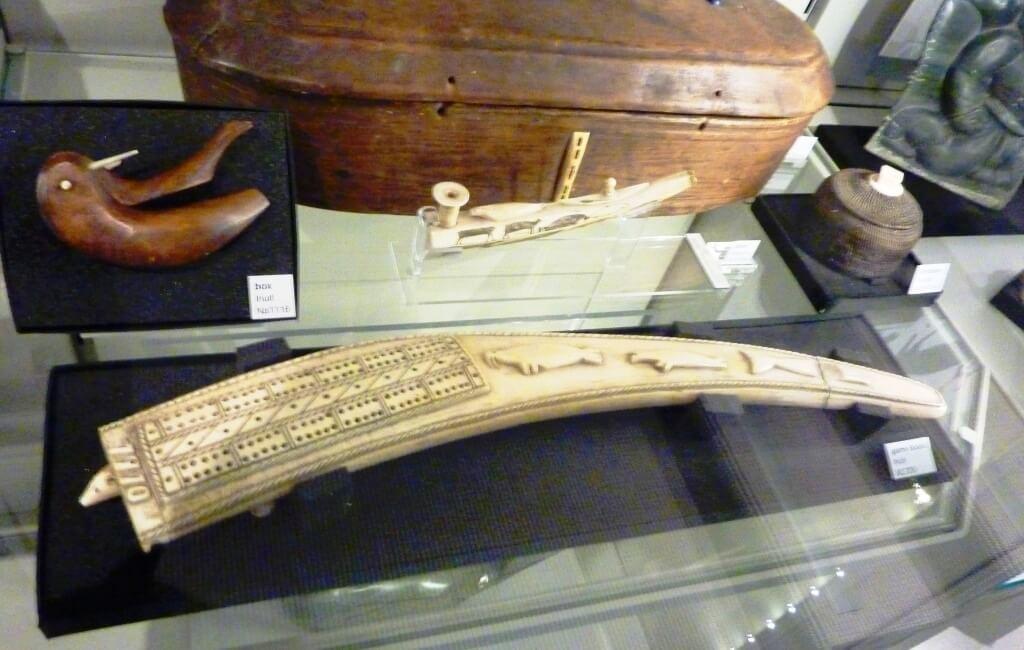 We hope you have enjoyed reading about HMS Boxer and the sailor's cribbage board recovered from the wreck. If you would like to come and see more of our recovered First World War artefacts, along with our other shipwreck and maritime exhibits, please book your tickets to come and visit us.