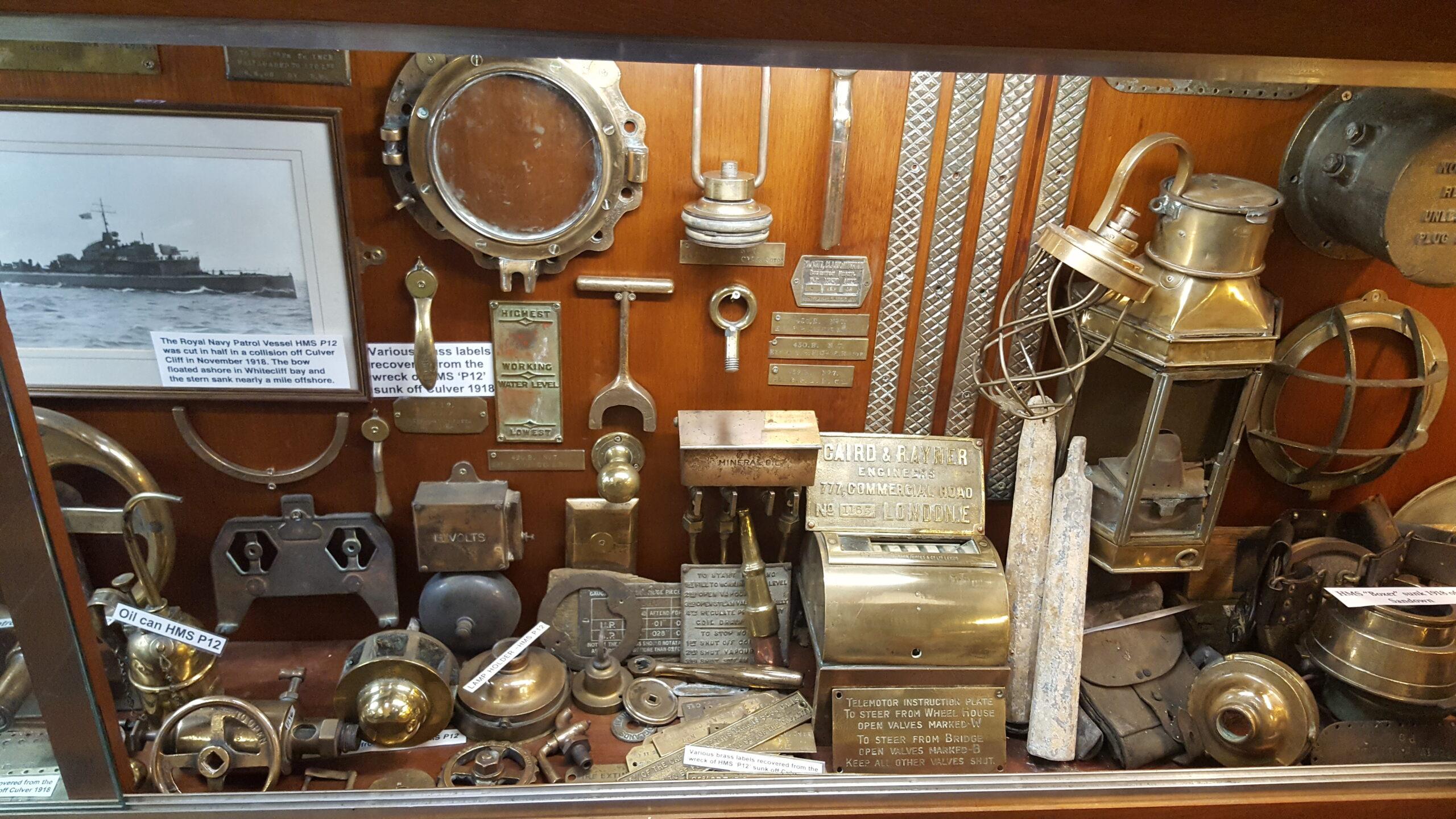 We have a large collection of artefacts from First World War ships that belonged to the Navy or were undertaking war related work. The War at Sea left a huge number of wrecks off the south coast of England and in the waters of the Isle of Wight. Featured ships include: 
SS

 

Mendi

 – this is the largest 

collection of artefacts from the 

Mendi

 

on display 

anywhere in the world.

 The tragic loss of this troopship on the 21 February 1917 was a major loss of life for the South African military who lost 646 people. 

HMS 

P12

 – 

A patrol vessel that was part of the Portsmouth escort force that was involved in a collision 

on the 4

th

 November 1918 

and cut in half, the stern half sank

and the bow was beached on the east coast of the Island.

 

HMS 

Boxer 

–

 

an early torpedo boat destroyer, built in 1894, but sunk following a collision in 1918 in the eastern approaches to the island when it was part of the Portsmouth Local Defence Flotilla.

 

HMS 

Velox 

–

 

one of the earliest Royal Navy vessels to be powered by steam turbine propulsion, it sank after hitting a German contact mine 

while on patrol 

off the Nab Tower on 25

th

 October 1915.

 
Find out more about First World War shipwrecks off the South Coast of England – click here.