WELCOME Shipwreck Centre &

Maritime Museum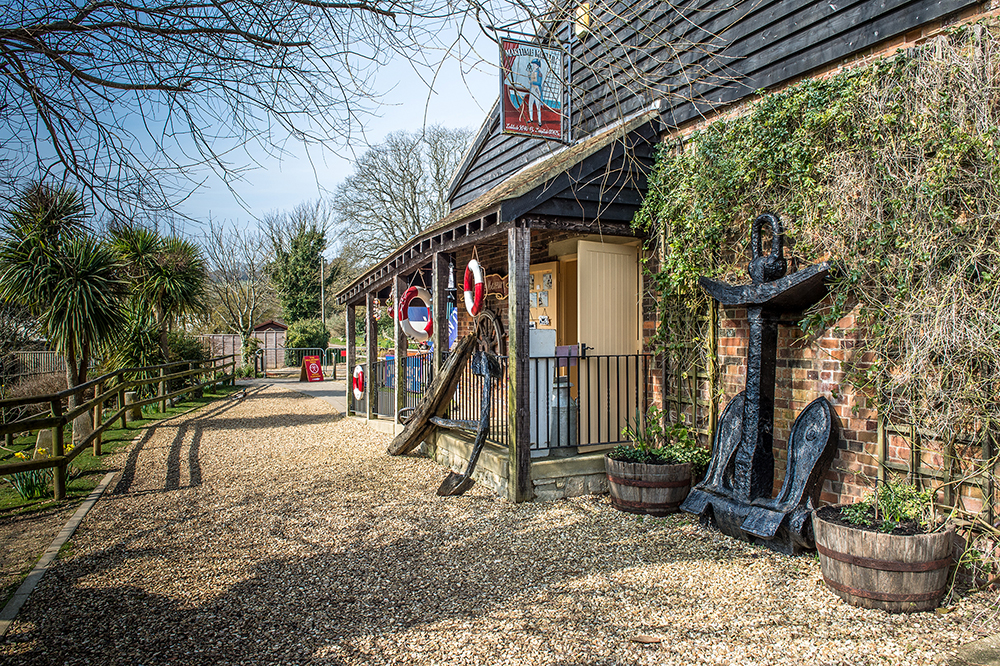 1960s

Museum founder, Martin Woodward, starts diving shipwrecks off the Isle of Wight.

1978

Martin Woodward opens the museum in Bembridge to display the huge collection of artefacts he has discovered on local shipwrecks.

2006

The museum moves from Bembridge to Arreton Barns.

2017

The Maritime Archaeology Trust takes over management of the museum.
Learn more about our founder, Martin Woodward
About Us
Mission & Values
Our mission: The Shipwreck Centre & Maritime Museum's mission is to explore, share and display our submerged and maritime cultural heritage and strengthen understanding of how people's connection to the seas around us have shaped our culture. 
Our values: The Shipwreck Centre & Maritime Museum values state that we: 
Will safeguard our collections by ensuring best practice museum management, object conservation and storage facilities; 

 

Will safeguard the wellbeing of all the members of our staff, our volunteers and our visitors;

 

Are an open all-inclusive and democratic museum who want to develop partnerships with like-minded institutions; 

 

Will provide an interesting museum experience for all ages;

 

Believe learning outside the classroom benefits pupils of all ages and can be completed within the museum setting;  

 

Believe in engaging all our visitors in an informal learning experience;

 

Strive to be an innovative museum embracing new changes and ideas from staff, volunteers and our visitors; 

Will continue working towards accreditation status to demonstrate that we are a sustainable, focused and trusted organisation.

 
CONTRIBUTORS
Supporters of the Museum
Website development funded by the Art Fund and South East Museum Development (SEMDP)/ Arts Council England (ACE) Covid Recovery Fund.



Adrian Swire Charitable Trust
Beaulieu Estate
Beaverbrook Foundation
Butley Research Group
Christopher Bland DL
British Ocean Sediment Core Research Facility
Butley Research Group
Cowes Library
Daisie Rich Trust
Doris Campbell Memorial Fund
Caroline Montagu Weston Fund
Chris Andreae
Christina Dykes
Aldred Drummond
Edward Fort Foundation
Valerie Fenwick
Fidelity Foundation
Fourth Element Ocean Positive
Google (Ad Words)
Greaves2connections.com
Lady Edwina Grosvenor
Hampshire County Council Activity Grants Programme
Herapath Shenton Trust
Steven Hubbard
The Isle of Wight Museums and Schools Project
John Coates Charitable Trust
Pete Jones
Kids in Museums
Mark Knopfler
Mapbox
Maritime Archaeology Sea Trust
Microsoft for Nonprofits Programme
Paris Smith LLP
Rowan Bentall Trust
Solent Protection Society
Scorpion Charitable Trust
SketchFab
South East Museum Development Programme
Southampton City Council
University of York
Michael Waterhouse
Dave Wendes & Wight Spirit
Galvin Weston
Andy Williams
Martin Woodward
And of course a big thank you to all our volunteers, without whom we could not achieve what we do.