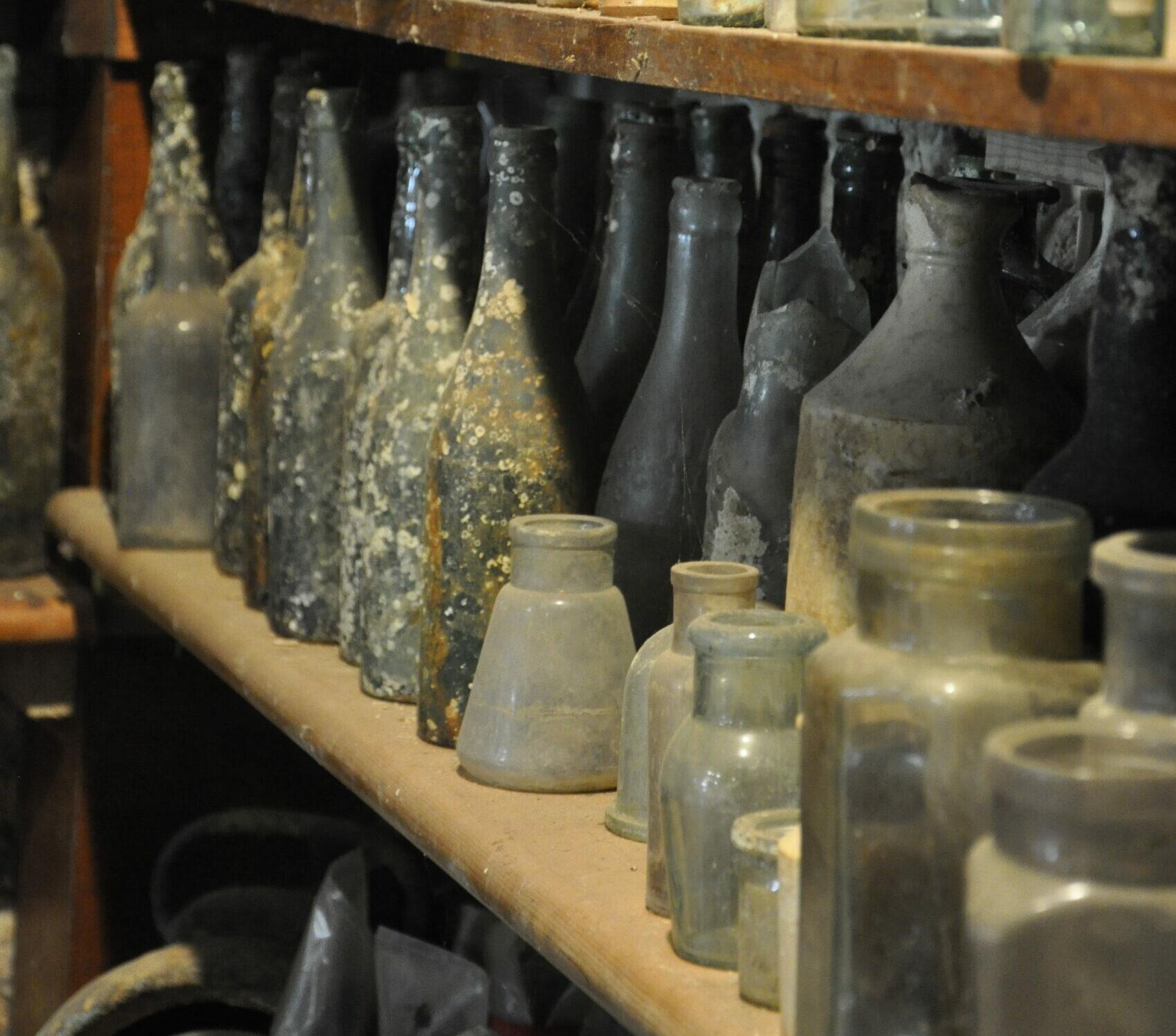 The shipwreck collection is one of the largest in the country and contains artefacts from wrecks which have been involved in defining moments in history and have shaped maritime contact between nations. Developed over the past 40 years by Isle of Wight diver and explorer Martin Woodward, the collection reflects the unique shipwreck heritage of the Island, but is also of national importance for understanding maritime history, ship technology and marine artefact typologies. Included within the collection are artefacts from some of UK designated protected and scheduled historic shipwrecks and submarines.  
Through the collection you can discover more about life on board ships from the Medieval period to the Second World War. Whether involved in trade, transport or warfare, ships were the pinnacle of technological development that carried people and ideas around the globe.  
While many of the artefacts on display have been cleaned during conservation, we also allow you to find out more about how artefacts usually look when they are discovered through our 'seabed scene' exhibit which includes hundreds of items in their 'as found' condition.  
Find out more about the different vessels: