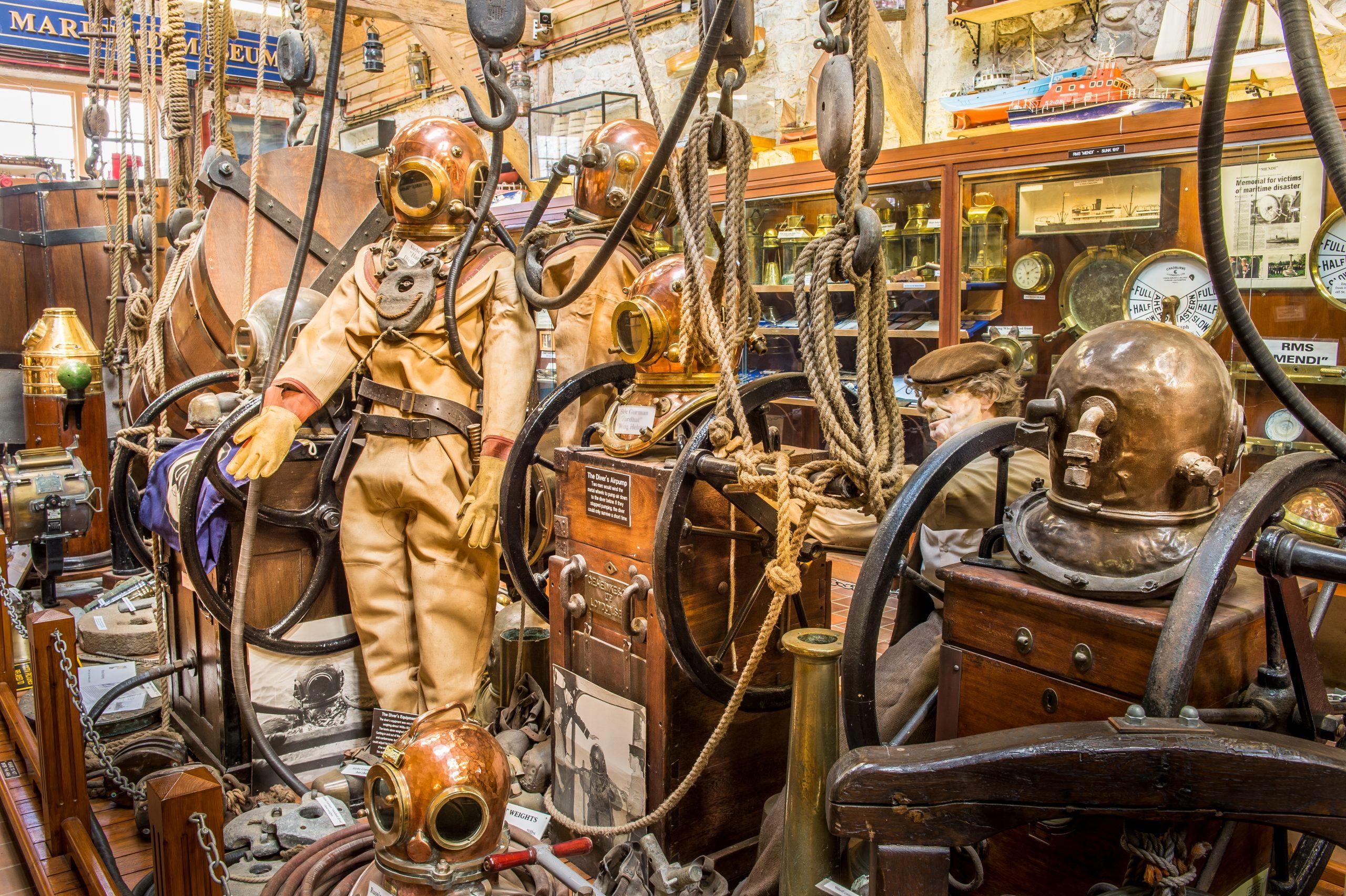 Modern maritime archaeology relies on diving equipment for the process of discovery and investigation. However, diving has a long history with the concept of the diving bell being invented and used in 1535, and ideas of a device to be able to go underwater being described as early as the 4th Century BC by Aristotle.  
Our extensive range of historic diving equipment includes: 
A replica of a working diving bell built by Dr Halley (of comet fame) in 1691. 

 

A replica Lethbridge diving barrel, which after testing in a pond and the Thames, John Lethbridge used in many salvage operations recovering treasures from shipwrecks. 

Siebe

 Gorman early diving equipment

– these now iconic diving helmets and their associated dress were successfully developed and used by the famous Deane brothers who used them in the Solent before being manufactured by the company 

Siebe

 Gorman. 

 
During your visit you will be able to see the suits, pumps, helmets and other equipment which were commonly used until the 1950s when more modern equipment was adopted.    
If our diving equipment collection has inspired you to find out more, you might like to visit The Diving Museum.