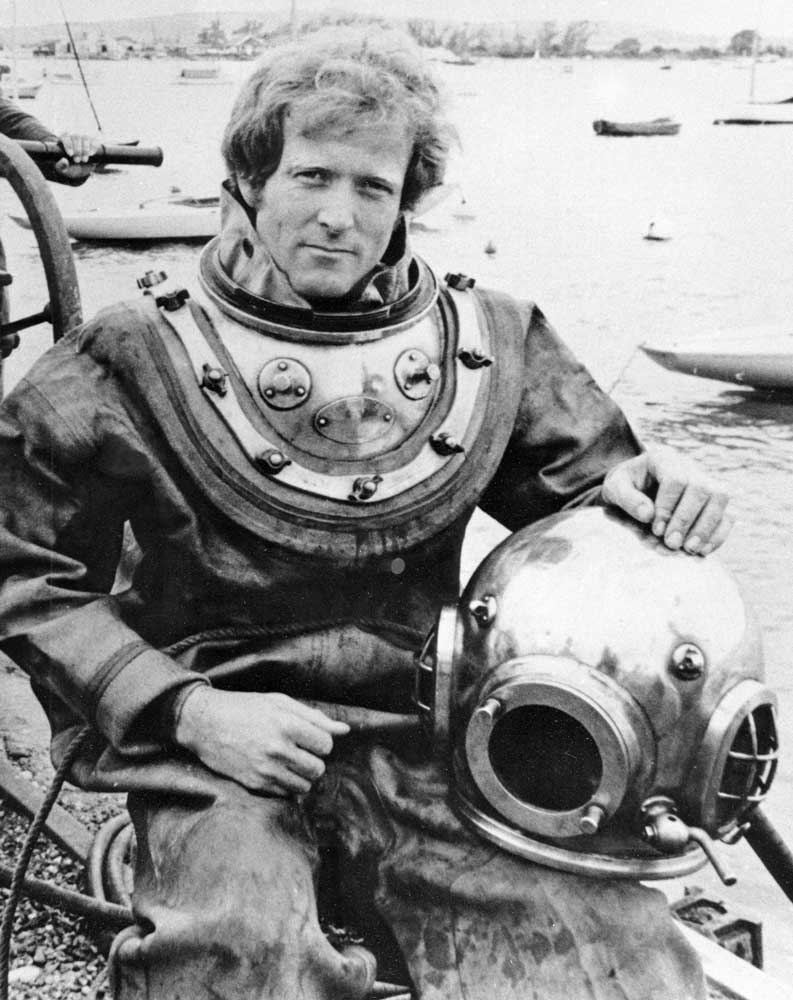 Martin Woodward first moved to the Isle of Wight as a young boy and it has been his home ever since. As a young teenager obsessed with boats and the sea, he joined the Bembridge RNLI lifeboat service, soon becoming a crew member and eventually Coxswain. Alongside his diving jobs, Martin spent well over 35 years with the RNLI
As a youngster, Martin loved snorkelling off the island shores, and this led on to Scuba diving. Despite an initial career at sea, he felt that diving was his true destiny, and in 1968 became a commercial diver. Over the last 50 years, Martin has been involved in most aspects of commercial diving, including deep 'saturation' diving in the North Sea, Middle East, Vietnam, Philippines, USA, Caribbean, and many other countries worldwide. When not diving commercially, Martin spent a lot of his time pursuing his real love, which was diving on shipwrecks. Over the years he found many significant wrecks, the most interesting sites being SS Mendi, a WWI ship which sank with a loss of 646 South African Native Labour Corps troops, and HMS Swordfish, a WW2 British submarine lost without trace in 1940. Martin also located many other shipwrecks, items from which can be seen here in the Shipwreck Centre.
Over the years, Martin built up a vast collection of artefacts and information about shipwrecks and maritime history hidden under the water. His desire to share all this with the public led him to found the Shipwreck Centre in 1978 in his home village of Bembridge. In 2006, he expanded the museum by moving it to the current location in Arreton, which enabled him to display more of his collection and associated stories. Despite many requests and opportunities to sell artefacts over the years, Martin always declined to do so, thus allowing the public to experience and enjoy it all here at the Shipwreck Centre.