Museum Map
Click on an area of the map to find out more.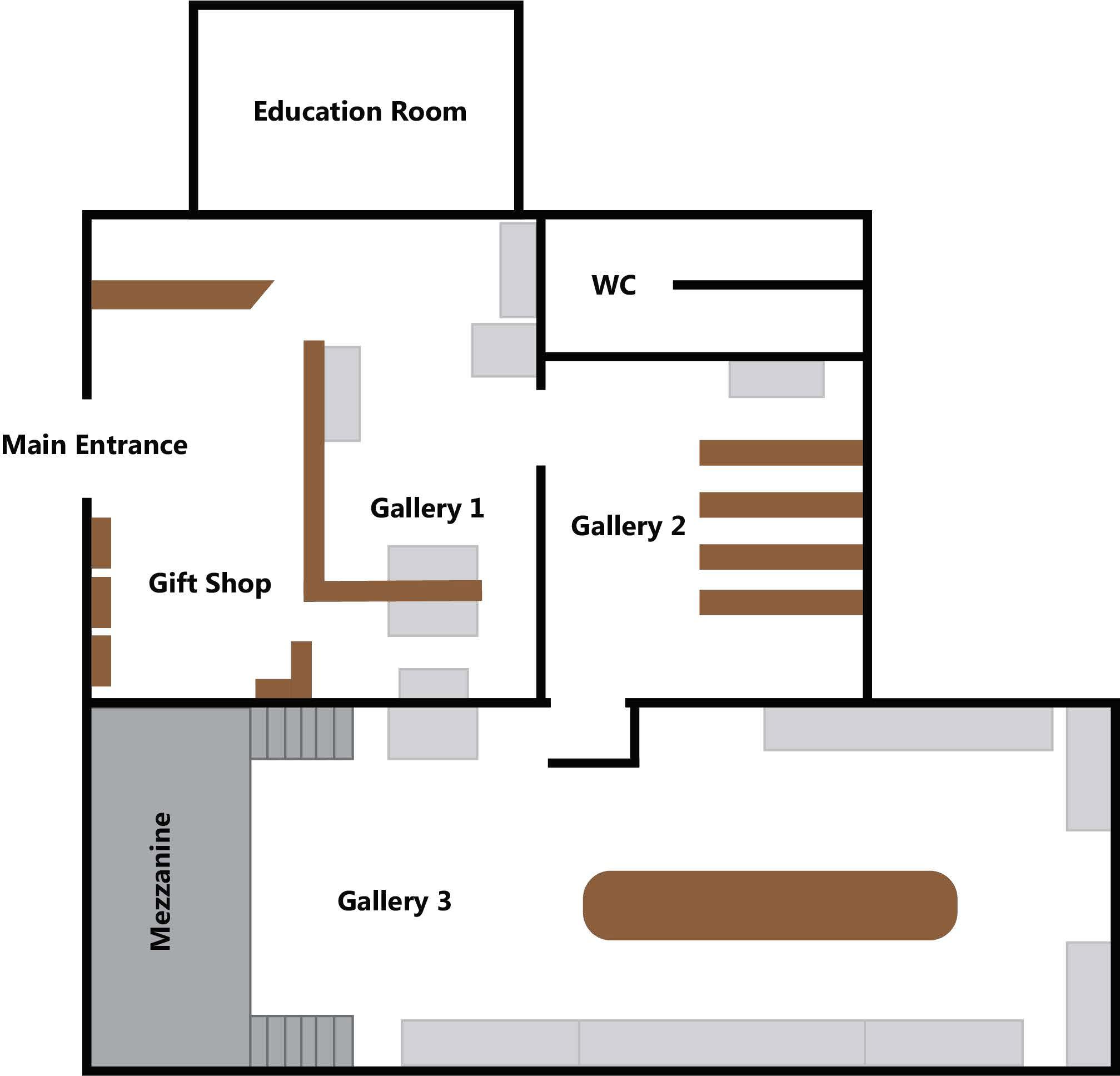 Gift Shop
Lovely local and maritime-themed gifts.
Education Room
For schools, groups, and events only.
For information on how to book a session for your school or group, click here.
Gallery 1 - Prehistory
Focusing on pre-history, the history of underwater exploration, and our temporary exhibitions. The exhibition about Bouldnor Cliff, a 8000 year old site, now submerged just outside Yarmouth on the Isle of Wight tells us the story of early settlements on what we now call the Isle of Wight.
Gallery 2 & Video Room
Designed to offer a comfortable and very popular museum guide video experience ("Walkaround Tour of the Shipwreck Centre"). The 40 minute show presented by Martin Woodward leads the visitor though the story of the museum and includes video clips from wreck discoveries and past adventures.